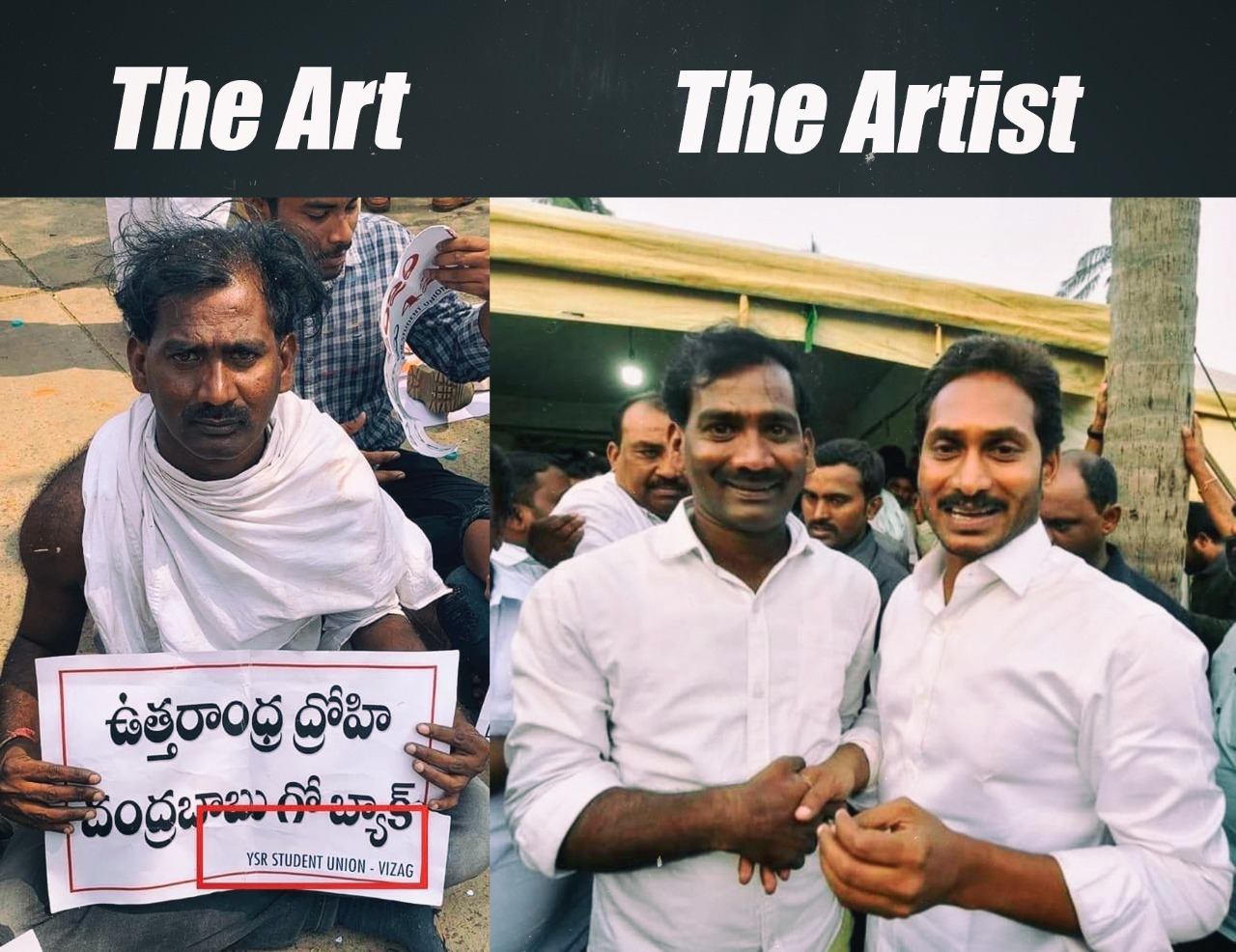 YSR Congress Party leaders have been insisting that the Vizag public is miffed with TDP chief Chandrababu Naidu for not accepting Visakhapatnam as executive capital, and hence stopped him from entering the city. All the protestors at Vizag Airport on Thursday who gathered were all common public if YSRC Party leaders are to be believed.
However, TDP has come out with video clips and pictures which clearly show that all the so-called protestors were actually people brought by YSRC Party leaders in Vizag. There is even a video of biryani packets being distributed to the so-called objectors. Another video clip showed a woman saying that she was paid Rs 500 for going to the Airport and was also asked to wear a yellow saree, to pose as TDP worker.
Another picture doing the rounds shows a person who is carrying 'Chandrababu, Go back' placard. He is seen in another photo with Chief Minister Jagan Mohan Reddy himself.
Video Clip of Biryani Packets Being Distributed at Vizag Airport: