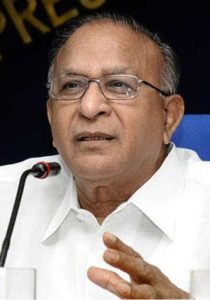 Veteran politician and former union minister S Jaipal Reddy said he was offered to be a Minister in NTR's cabinet in 1984 after the August crisis was resolved, but he did not choose to join him, as the TDP leader was 'emotional, while I was a rational man'. He said he had described NTR as a man who reveled in his own long-winding speeches and a fake sanyasi with fetish for drama.
Talking about his love-hate relationship with NTR in 'Open Heart with RK', Jaipal Reddy said that he was critical of NTR from the beginning, but supported him during the '84 crisis. NTR did not expect that I would extend my support (he was the lone Janata Party MLA then) on my own when he was ousted by Nadendla Bhaskara Rao, and was grateful for that gesture throughout his life, Jaipal reminisced.
"I can be your guide, adviser or well-wisher, but not a member of your cabinet," Jaipal Reddy had told him. It was after this that Jaipal left state politics and went to Delhi. He also said that when NTR was dethroned his son-in-law, his sympathies lay with him, even though Chandrababu Naidu was a personal friend.