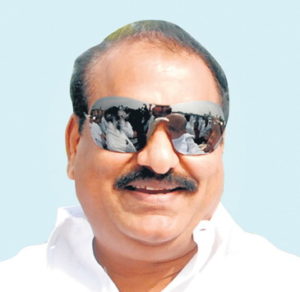 J C Prabhakar Reddy, brother of MP J C Diwakar Reddy and Tadipatri MLA, today blasted YSR Congress Party chief Jagan Mohan Reddy over the recent Diwakar Travels bus accident.
"He (Jagan) is a mad guy. He desperately wants to be Chief Minister. In this pursuit, he is becoming crazy," thundered an emotional Prabhakar Reddy, who is in the eye of the storm over the accident in which 11 persons were killed.
He also staged a sit-in in Tadipatri demanding to know how Chief Minister Chandrababu Naidu was helping the JC brother in the case. Jagan has been alleging that the CM was helping the JC brothers in the accident case. The accident took place at Mullapadu on Vijayawada-Hyderabad National Highway in Krishna district
"So obsessed is this person for CM' s post that I suspect that he was responsible for the helicopter crash in which YSR was killed," Prabhakar Reddy said. He also said that Jagan made sudden money, whereas the JC brothers had been in business and politics for decades now.