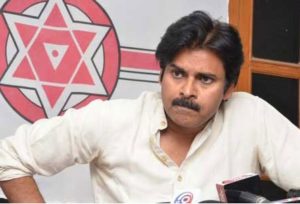 Pawan Kalyan accused Congress, BJP of using people of Andhra Pradesh as pawns in their political game. Speaking at a press conference in Hyderabad today, the Janasena chief said these parties cannot promise the moon and then forget about their commitment for the sake of power.
"I have a family, I have children, and I have an acting career. But I am willing to sacrifice all these to make you bite the dust," he warned the leaders.
He said he had supported TDP, BJP with great hopes that they would bring in a different kind of governance and would work for the development of the state. When he had campaigned for them, these leaders did not find him 'politically inexperienced'.
But since he was demanding justice for the people now, they remember his film background and lack of political exposure, Pawan alleged.