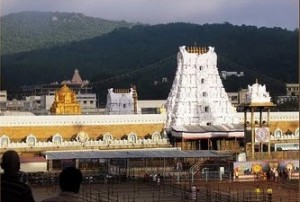 There are no statistics available as to the incomes of various temples or churches or mosques in the world. In any case, mosques or churches are not known to receive donations or charge entrance fee the way Hindu temples do.
Hence, Tirupati can continue to claim to be the highest income generating temple or religeious shrine in the world. According to latest figures, the annual income of Sri Venkateswara has reached a whopping Rs 1700 cr.
Out of this, a lion's share of Rs 1100 is from the donations contributed by devotees. The darshan tickets, interest on deposits etc yield another Rs 200 cr. The gold, diamonds and other precious metals presented to the Lord got him the rest.
In 2011, as many as 2.2 crore devotees thronged to Tirupati temple.