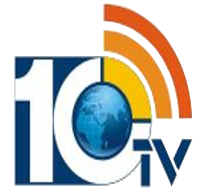 CPM's own channel 10TV is all set to have its logo launch on December 14. No less than Chief Minister Kiran Kumar Reddy is launching the logo.
Prof K Nageshwar, an MLC with close ties with CPM, is presiding over the function as  10TV  as its chairman. Many wonder why CPM's bigwigs are not sporting the titles of chairman or MD.
It is because the channel is being promoted as an independent entity, outside the domain of the party – at least on paper. Spoorthi Communications Pvt Ltd and Abhudaya Broadcasting Ltd are its owners.
There are already loud whispers as to how CPM has been able to manage to kick start its own tv channel in Telugu in such a short time. Even many capitalists with money bags take a year to give a shape to a channel. But of course, CPM in our state is known to give 'bourgeoisie' parties a run for their money, literally.
No wonder, the party has been able to mobilize funds in jiffy for its electronic venture. It is widely known that Tammineni Veerabhadram, the party's blue-eyed boy from Khammam, organized the funds – which some say run into tens of crores of rupees. The party sympathizers have been  pressurized to mobilize funds from every district in the stte.
Some reports said that from Nalgonda alone, more than Rs 10 cr was collected for the channel. It is probably to avoid any scrutiny over the funds that the CPM decided to run 10TV, which sports the tagline 'News is People' as an independent company.
Whether the channel helps CPM in any significant manner in the coming elections is anybody's guess, but the channel will certainly give clout to a few functionaries within the party