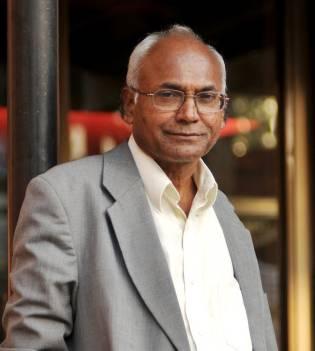 Prof Kancha Ilaiah, a self-declared anti-Hindu, is also a known KCR baiter. He has been upping the ante against TRS and KCR 's family and against the agitation for separate Telangana for some time now. He recently even advised K Kesava Rao, whom he sees as a BC leader, not to think of switching sides to TRS.
Ilaiah is known for a bit of self-promotion. In the latest interview to Andhra Jyothy, Ilaiah was asked whether his opposition to KCR stemmed from KCR 's refusal to recommend his name for Osmaina University Vice-Chancellor post. While refuting the charge, Ilaiah came up with an interesting claim.
He said he was offered the post of Vice-Chancellor of prestigious Hyderabad Central University or any other state university by no less than the central Congress leader Digvijay Singh. Ilaiah claims that he politely refused saying that he was still an active writer and doesn't want to spend his time pushing files.
While nobody can corroborate Ilaiah's claims of his importance in the corridors of Delhi Congress, one thing is clear. He is keen to nurture his relations with Sonia's Congress, even as he taken on KCR!