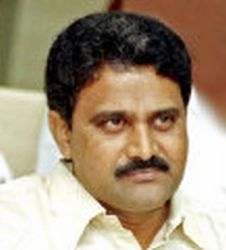 The sensational findings of the ACB into excise 'kickbacks' may result in the removal of Excise and Prohibition Minister Mopidevi Venkata Ramana. According to the report filed in the court by ACB, Nunna Venkata Ramana, running the wine shops syndicate in Khammam district, paid the Minister Rs 10 lakh as his cut for allowing sale of liquor at prices over and above the MRP.
The syndicate leader gave graphic details of his payments to politicians of all hues, excise officials and journalists on a regular basis to ensure that the liquor sales are not affected adversely. The names tumbled out of a diary of payments maintained by Ramana who was taken into custody by ACB on Feb 3.
Ramana, who ran 13 wine shops in the district besides 'managing' another 80 shops, claimed that he, along with another wine shop owner, visited Mopidevi at the latter's official residence on Road No 12, Banjara Hills, and made the payment of Rs 10 lakhs as protection money.
What is startling is that even opposition parties including the venerable CPM was part of this game. Ramana told the ACB that he had paid Rs 3 lakh to CPM leader Puvvada Nageswara Rao, Rs 3 lakhs to TDP MLA from Sattupalli Sandra Venkata Veeraiah and Rs 5 lakhs to Mahbubabad Congress MLA M Kavitha.
The CPM also received Rs 3 lakhs separately for their recently concluded state meet, while TRS district secretary Rajender was paid Rs 60,000. The CPI (New Democracy) received Rs 5 lakh through its district secretary P Ranga Rao.
In the Excise Department, every single employee from Deputy Commissioner down to Constable got his share of the pie regularly, amounting to Rs Rs 8.75 lakhs in one year.
The cut given to local journalists amounted to Rs 2.6 lakhs in the year for not publishing adverse reports against the business.
All these payments were reportedly made by the excise business syndicate in just one district. The ACB is reportedly in possession of such incriminating material against other leaders, officers and journalists in all other districts.
But Mopidevi is in trouble following the submission of all these details to the ACB court by the anti-corruption bureau.