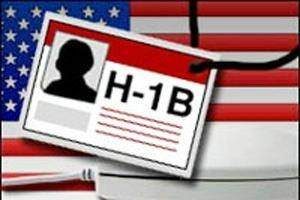 The Indian software guys may find it difficult to land in the US, if a new bill introduced in the House of Representatives is passed.
The bill calls for more than doubling the minimum salary of H-1B visa holders to $130,000. That means, the American employers will have to more than double of the current H-1B minimum wage of $ 60,000.
Most of the Indians, especially the Telugu software engineers, fall below the proposed $ 130,000 per year compensation. The average salary of Indian IT employees in the US is below $ 100,000.
As per the reports of US Census Bureau 2013, average annual India American Family income is $60,000 which is greater than USA National average salary,$38,885. However, this amount falls very short of the proposed $ 130,000.
This step, if passed, will make it difficult for employers to offer jobs to outsiders including Indians. Called the High-Skilled Integrity and Fairness Act of 2017, the legislation was introduced by California Congressman Zoe Lofgren.
According to him, the bill will help to seek out and find the best and brightest from around the world.
Indian IT stocks went into a tailspin, within minutes after the US House of Representatives took up the new H1-B bill, which seeks to raise costs for companies that deploy overseas employees to work in the US.
Donald Trump administration has already drafted an executive order that will overhaul the work visa programmes. Economic Times described that order as 'set to deliver a body blow to the Indian information technology (IT) services industry'.