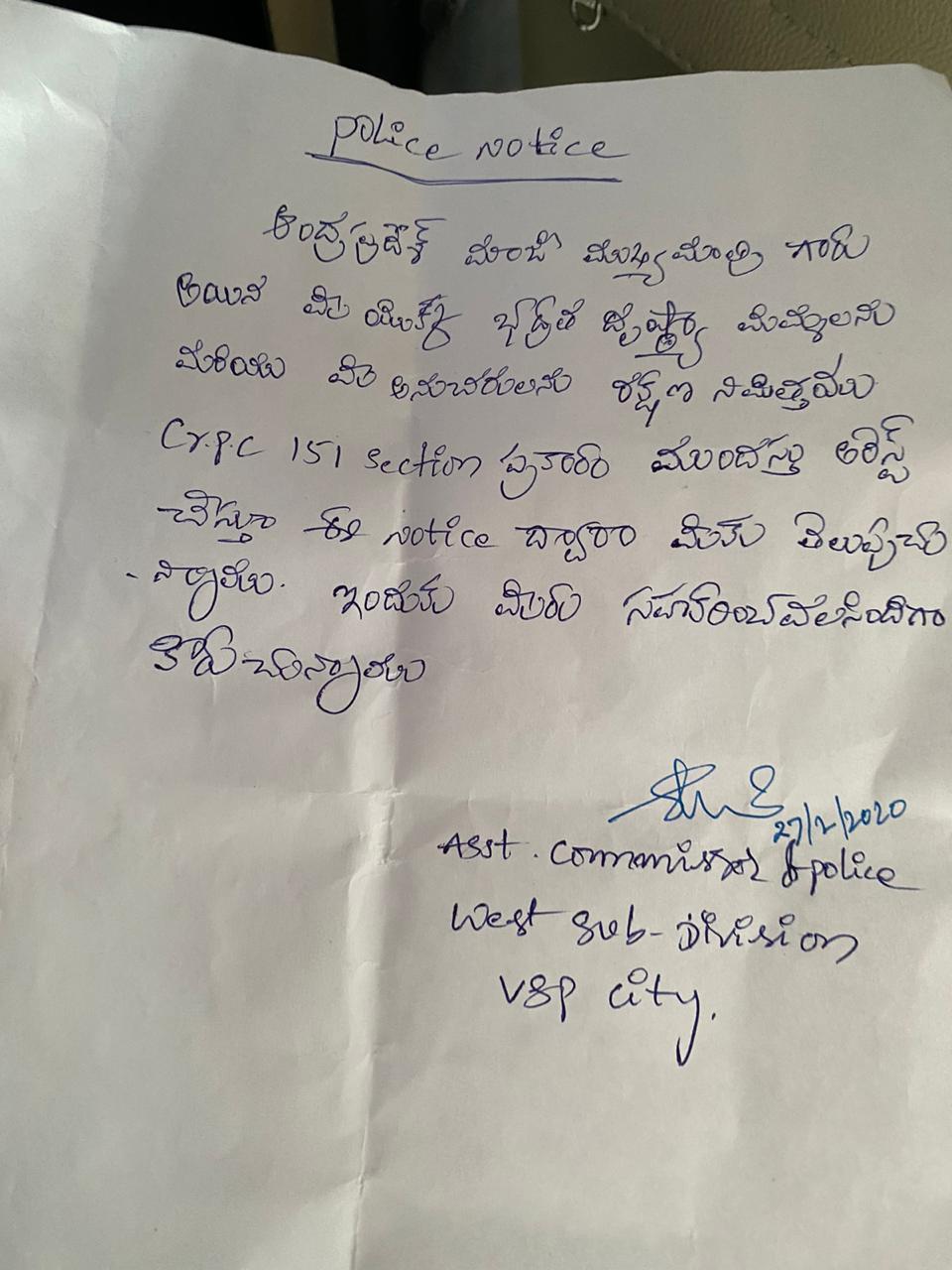 The High Court of Andhra Pradesh, according to information, questioned the propriety of arresting TDP chief N Chandrababu Naidu under Section 151. Naidu was forcibly sent back from Visakhapatnam Airport by the police on Thursday, even though he had the prior police approval for his tour programme in north Andhra.
Former TDP legislator T Sravan Kumar filed a lunch motion on Friday in the High Court complaining against the police action and also seeking orders for TDP chief's visit. The attention of the Judge was brought to Section 151 of the criminal procedure code issued to Chandrababu Naidu, he questioned how Section 151 could be applied in this case.
Section 151 empowers a police officer to arrest any person, without orders from a Magistrate and without a warrant, "if it appears to such officer" that such person is planning to commit a cognizable offence and that the commission of offence cannot be prevented otherwise.
In the case of Chandrababu Naidu, the scene was otherwise. The police told him that he was being taken into custody in order to prevent any harm to him from the agitating crowd outside the airport. The police claim was that Chandrababu Naidu was arrested and sent back for his own protection. In which case, Section 151 does not apply.
Besides, the notice that was served to Chandrababu did not look like the official communication, as it was written by hand on plain paper.
Dissatisfied with the reply provided by the government, the Judge asked the government advocate to file an affidavit, explaining all the details of the incident. The case is posted to March 2.