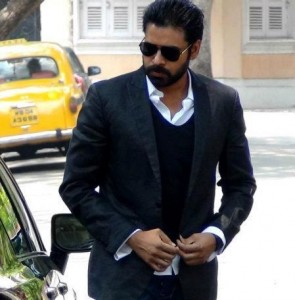 Pawan Kalyan will be seen throughout Panjaa in bearded get-up. That is a risk that not many heroes or directors would normally take in these days of hyper-sensitivity to the tastes of the market.
Both director Vishnu Vardhan and Pawan should be appreciated for trying to stick to their vision of the film, without getting bogged down over assumed audiences preferences. Pawan himself recognized the daring step of a bearded appearance throughout the film and said that even seasoned directors would go for such a look only in a flash-back.
Already  murmurs are being heard over the look, and some of his fans are hoping that the beard wouldn't interfere with Pawan's handsome face and expressions.
Beard or not, Panjaa has raised lot of expectations among the film going public. Industry circles believe that the film is going to be a super success given that Pawan seems to have provided all the masala that his fans have been looking for for quite some time now.
Pawan's last real super-duper hit was Kushi. After that he had some moderate successes and some failures at the box office. Vishnu Vardhan's stylish taking, Pawan's slick action sequences and his refreshing dance moves are said to be the high-light of the Panjaa, releasing all over the world Friday.
Another surprise element in the film is handsome dude Adivi Sesh donning the role of villain. And Brahmanandam, as usual, is going to rock.
Watch this space for the first show-first talk!