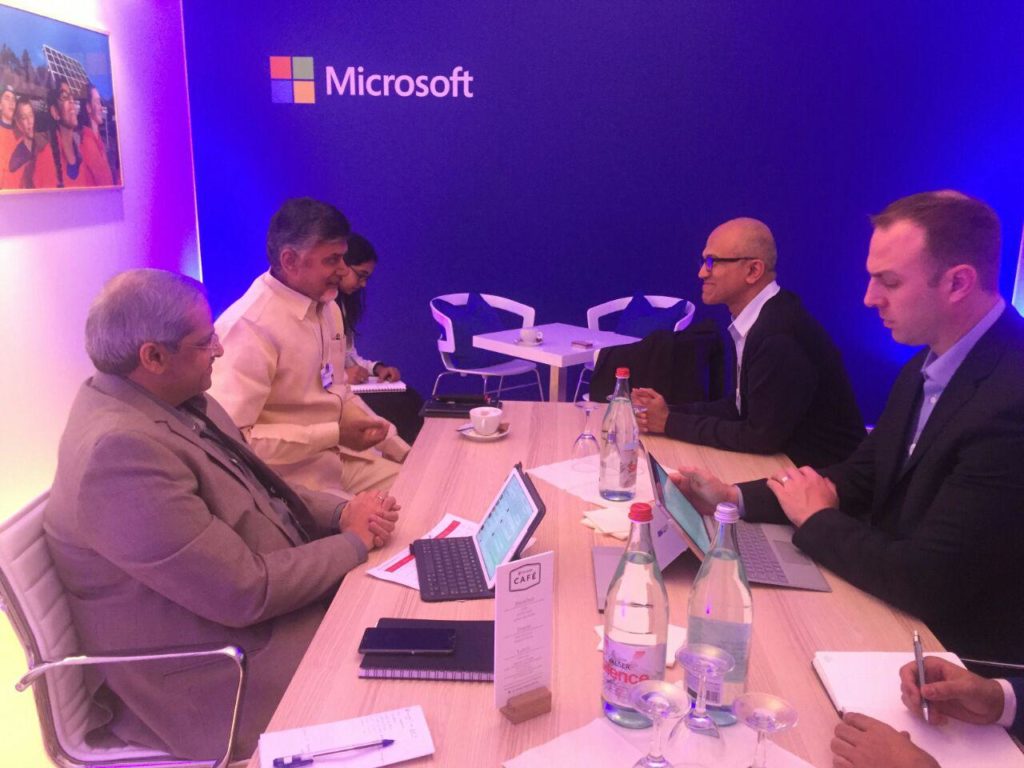 Sakshi paper has a story in today's paper, explaining how expensive it is to attend the World Economic Forum at Davos, Switzerland. As usual, it was trying to suggest that Chief Minister Chandrababu Naidu was spending a lot of money leading a delegation to the annual event.
The details of costs to attend were culled by Sakshi from a 2011 article available on the net. As can be expected, the article is rich on innuendo and half-truths, and poor on facts and perspective.
These are the costs for attending Davos meet:
An annual membership to the

World Economic Forum

(required if you want to buy a ticket to Davos) costs $52,000
A ticket to Davos itself costs $19,000, plus tax (That's $71,000 for one person to come).
If you want to go to the private industry sessions, which everyone here agrees are where the real value is, you have to become an "Industry Associate," which costs $137,000 a year.
If you want to bring a colleague, you can't just buy another ticket for $19,000–you have upgrade your membership to "Industry Partner," which costs $263,000 (vs $52,000). Then you have to buy the two tickets, for a total cost for 2 people of $301,000.
If you want to bring a bunch of colleagues (max. 5 per company) you have to upgrade the membership to "Strategic Partner", which costs $527,000. Then you have to buy the 5 tickets for $19,000 apiece. So bringing 5 people costs $622,000.
So, the annual trip to Davos costs around Rs 5 crore for Chandrababu Naidu and his 4-member team.
The same article in the businessinsider.com also explains why everybody who is somebody in the world of business looks forward to attend the conference.
"And that's because Davos is now primarily a huge, high-level business conference, in which senior executives from the world's largest companies take advantage of their physical proximity to meet in person with partners and clients and would-be clients–meetings that can end up being vastly more valuable than the price of admission," says Henry Blodget of the businessinsider.com.
Sakshi paper implied that 'by invitation' does not mean free admission. Indeed, but people cannot attend the meet without first being part of the Forum, which itself costs money.
Even if the biz wizard Jagan Mohan Reddy, who had claimed his uncanny business acumen to be the secret behind his sudden riches, cannot hope to enter the portals of Davos unless he paid the membership fee.
Of course, anyone can question whether the participation in the prestigious conference has been of any specific use to Andhra Pradesh. But to quibble about a few crores for a state government delegation to attend a global business conference is laughable.
The answer to the whining was given by Blodget himself at the end of his piece, "So that's why everyone keeps coming to Davos: Because it's great for business".