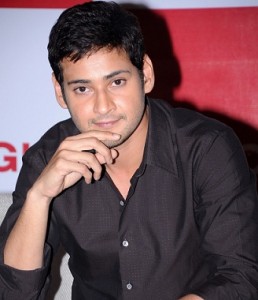 Despite all that trash in TV channels recently about Mahesh Babu getting to be a Congress poster boy soon, the reigning star of Telugu film industry has absolutely no inclination towards politics. "I don't know politics, I am not interested in politics," he made his stand abundantly clear in an interview.
There were reports earlier that he would associate with Jagan, and recently that he would be deployed by Congress to bolster its image. All these are figments of media imagination, if one were to go by his statement.
And inspite of Puri Jagannath's statements to the contrary, Mahesh is also not acting in the Hindi version of Businessman. Mahesh said that he was very happy with being in the Telugu film industry as of now, and for at least for another 2-3 years, he would not look at any other language.
"People have given me so much love here, why should I hanker after other industries," he retorted. Interestingly, Puri Jagannath was apparently hoping till a couple of days back that Mahesh would finally give his nod to the Hindi venture. But Mahesh chose to state publicly that he was not keen about it.
Mahesh also does not believe in the numbers game. Whenever a hero gives a blockbuster, the numbers game begins, he says. I am only concerned with my next film and how best I can satisfy my audience, he points out. Mahesh is also happy that he has been getting great scripts nowadays. "This is a good time for me," he chuckled.