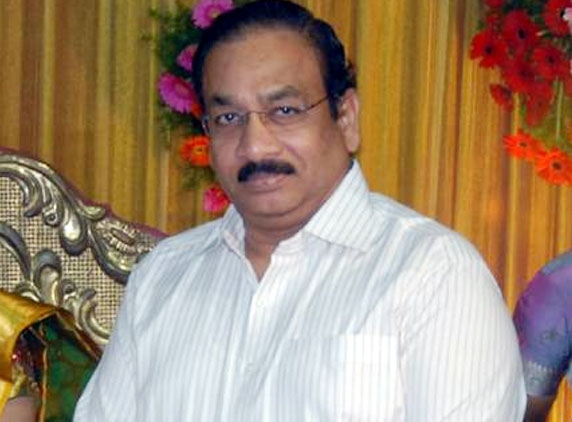 Anyone and everyone associated with Jagan Mohan Reddy in the past has been given one position or another in his government since May 2019. Apart from his personal associates and political followers, all those bureaucrats who had helped him at some point or the other was given a plum posting in the YSRCP government.
The latest under consideration for a sinecure apparently is former chief secretary P Ramakanth Reddy.
He was appointed as a chief secretary by YS Rajasekhara Reddy in 2008. Ramakanth Reddy was one of several other IAS officers grilled by the CBI in connection with Jagan's disproportionate assets case. But his claim to fame was when, in 2019, he gave an interview to Sakshi television and Sakshi paper, claiming that the CBI case against Jagan would not stand in the court.
In this 2017 interview, the former chief secretary also stoutly defended Jagan by saying that YSR's son had never sought any personal or other favours from him when he was the chief secretary.
It is a different matter that Jagan would not have needed to approach the then chief secretary to do any favour because his father would have ensured such a thing without a personal request from Jagan.
Ramakanth Reddy, through this character certificate, provided the much-needed morale boost to YCP, which was in opposition then. He claimed that the cases against Jagan would not stand in the court of law as they were built on weak ground.
This interview was used to its fullest effect for propaganda purpose by Sakshi media and Jagan Mohan Reddy to weaken the case in CBI court as well as to project Jagan as a wronged person. So much so that the CBI had to object to Jagan's attempt at influencing the witnesses through such manipulative interviews.
Clearly, Ramakanth Reddy was doing his bit to uplift the corrupt image of his clansman, and it certainly helped Jagan to some extent. But his being an officer from Telangana (Warangal) seems to have prevented Jagan, soon after taking over as Chief Minister, to offer him a cushy position. However, Ramakanth Reddy's services as an experienced bureaucrat were used by the CM from time to time.
The latest advice from Ramakanth Reddy came when he was specifically flown into Vijayawada by Jagan to find ways to remove then State Election Commissioner Nimmagadda Ramesh Kumar. Ramakanth Reddy himself was an SEC of Andhra Pradesh before the bifurcation. Using his experience, Ramakanth Reddy apparently showed Jagan the way to remove without blood on his hand. This was how Nimmagadda was dispensed with by changing the service conditions of the SEC.
After all this service, it was surprising that Ramakanth Reddy was not accommodated in Andhra government as yet. There are already several politicians, bureaucrats and retired officers from Telangana, especially Reddys, who have already secured positions in YSRCP government. So, the news that Jagan is serious about giving an advisory position with cabinet rank is not quite unexpected.